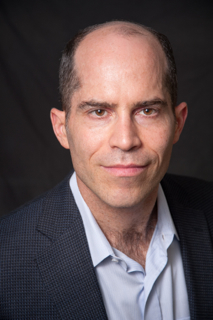 David Teten is Managing Partner of Versatile Venture Capital, backing early-stage companies which help investors generate alpha and succeed. He is Chair of PEVCTech, a community of private equity and VC funds working to generate alpha by leveraging technology and analytics. He was previously a Managing Partner with HOF Capital (now >$1.2b AUM) and a Partner with ff Venture Capital (now >$300m AUM), two NYC VC funds. David is Founder of Harvard Business School Alumni Angels of Greater New York, the largest angel group on the East Coast. He has advised such institutional investors as Birch Hill Equity Partners, Goldman Sachs Special Situations Group, Icahn Enterprises, LLR Partners, Real Ventures, Right Side Capital, and Orascom TMT Investments (Sawiris family office). David has served on the boards of Ionic (sold to Twilio), Authorea (sold to Wiley), Earnest Analytics (Observer), Signup.com, and Whisk (sold to Deem).
David was previously a Managing Director with Evalueserve, a 2,500-person global research and analytics company, and Founder and CEO of Circle of Experts, an investment research firm acquired by Evalueserve. He worked with Bear Stearns' Investment Banking division in their technology/defense mergers and acquisitions team, and was a strategy consultant with mars & co in Brazil, Chile and the US. He also founded an outsourced software engineering/IT services group. David holds a Harvard MBA and a Yale BA, both with honors.
David has contributed original research on investing topics to Entrepreneur.com, Forbes, Harvard Businesss Review, PE Hub, Institutional Investor, Techcrunch, and VentureBeat. He's also the co-author of To University and Beyond: Launch Your Career in High Gear and The Virtual Handshake: Opening Doors and Closing Deals Online.
David grew up in Marin County, Northern California, and learned to program on an Atari 800. He trains in parkour and bodyweight exercises. He speaks passable French and Hebrew but has completely lost the Portuguese he learned while working in Brazil. He writes periodically at teten.com.