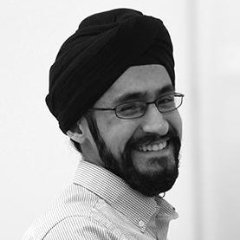 As the former CEO of a professional expert network, I'm a firm believer in the value of speedy access to relevant experts.  I was excited to see that GLG (formerly Gerson Lehrman Group), the industry leader, is now offering a professional network service geared to the needs of the startup community: GLG Share.
When you're looking for investors, advisors, introductions, and insight, you can get that information by attending conferences and cocktail parties, and hoping randomly that you find someone who's pertinent.  This can suck up huge amounts of your scarcest resource, time.  Or, you can go straight to the source.  Professional expert networks allow you to efficiently convert your financial capital into relationship capital.
Like many established finance & media companies, GLG knows that the tech startup sector is a growing part of the economy.  This is particularly true in New York, where their traditional financial services industry client base has sustained significant damage since the 2008 financial crisis.  GLG Share is their effort to establish relationships with future large clients, while at the same time giving their experts insights into the innovation economy.
I've written on the expert network industry a fair amount in the past: see How to Earn More Consulting Revenue from Expert Networks and How Executives Can Work with Private Equity and Venture Capital Portfolio Companies .
I had a conversation with Prabhdeep Singh, a former VC, head of GLG Labs (GLG's in-house incubator for new business ideas and services), and founder of GLG Share, about how startups can use GLG:
David Teten: GLG is one of the most successful New York technology startups of the last decade, but I find many tech industry people are not familiar with the firm.   Can you give a brief overview:   when you were founded,  investors, current status?  
Prabhdeep Singh: We were founded in 1998 to serve top professionals — then it was investors — who weren't really learning from the dry, one-dimensional, one-size-fits-all industry reports and conferences available to them. Our founders realized that investors needed to learn interactively, on-demand, on very specific topics, and in an atmosphere of trust. So GLG started connecting our clients directly to the smartest people on any given topic. It started in healthcare. Today our clients include major corporations, consulting and law firms, and nonprofits, in addition to investors, and we connect them to experts in every field, from everywhere around the world.
We're backed by Bessemer Venture Partners, Silver Lake Partners, and individual investors like Ron Conway, among others. And we have almost 1,000 employees in 21 offices in 12 countries, and we've facilitated a million and a half interactions in our history.
David Teten: What is GLG Share, and why did you launch it?
Prabhdeep Singh: Ask any entrepreneur about their most valuable resource when they're making tough decisions, and you'll hear the name of someone, not something. GLG Share broadens that resource pool to our 400,000 experts around the world and across industries.
Over the past 15 years we've built this amazing membership to serve our core clients – leading investors, corporations, consulting firms, and nonprofits. They use GLG to quickly and efficiently answer some of their toughest questions. That could be a VC trying to diligence a space they don't know well or a Fortune 500 company trying to expand into a new market. We launched GLG Share because we knew this same network would be valuable to help startups scale their businesses.
David Teten: Who are the target clients, and how do they leverage experts?  Please provide a few examples of where GLG Share is a good fit.
Prabhdeep Singh:Our teaching membership is incredibly broad in terms of industry, geography, seniority, and so on, so we can serve a lot of different types of companies and tackle a lot of different types of problems. For example, if you're an early stage company dealing with complex regulation (think Uber in transportation, Oscar in healthcare, LendingClub in finance), we have people who can help. If you're a late stage company trying to penetrate a new market (think Warby Parker trying to expand internationally), we have people who can help with that. We're not mainly for B2B companies or later stage companies or anything like that. We have the ability to help excellent companies throughout their life cycles.
David Teten: How do startups sign up?
Prabhdeep Singh: GLG Share membership is application-only, which is crucial. We want to work with the best startups in the world, so we are pretty particular about who we work with. I'm typically looking for three main things. One: the company – is it doing something new and innovative and would our experts be interested in connecting with them? Two: the founders – are they curious, do they love to learn, and ask lots of questions? And three: the fit with our network – can we help this company grow and scale?
Thus far, most GLG Share members have at least raised their seed round or Series A. They work a broad range of sectors — including education, media, fintech, and healthcare. When we find a startup that excites us and that's a good fit, after they're accepted we work with them to find the right price point, which depends on where companies are in their growth and the scale of their needs — a price that's accessible to high-potential startups.
David Teten:  And what do startups get for their participation?
Prabhdeep Singh: We become their learning partner and they become part of a special and vast community of professionals. We get to know them, their businesses, and the challenges they face. Then we constantly, and proactively, facilitate introductions to the right mentors and advisors in our network. Those interactions vary – from mentorship and product feedback to learning about unmet needs in a market or understanding whether a sales channel is worth pursuing.
GLG Share members also attend our private events that bring together founders at similar stages with industry experts who lend perspective, experience, and insights around specific challenges and opportunities founders face. We've had the former CMOs of McDonalds, E-Trade, and Anheuser-Busch InBev; the former Head of Sales of Facebook; and the CEO of Bonobos. There are rarely more than ten people at these, so it's a great environment to learn and network.
And on the periphery, we like to help our members with some basic resources, at no additional cost. For instance, our new headquarters in New York has a great area for members that need a desk for a day or a week, or conference rooms that are perfect for hosting important meetings. GLG Share is really a membership more than a product, and we want to serve our members however we can.
David Teten: Tell me a little bit more about the professionals in the membership. Who are they?
Prabhdeep Singh: It's a pretty expansive group that includes prominent executives, industry veterans, and regulatory leaders – the same experts teaching our top clients at established firms. They come from every background and geography imaginable – an operator who could be a customer, a potential user who can provide feedback on an offering, a policy specialist who can explain a regulatory process. It's unique to the startup community because of the access it provides to people who are not typically interacting with startups. The person who understands procurement or pricing at a big company or the FDA regulatory environment is probably not someone founders already have in their networks.
David Teten: And why do they want to speak with startups?
Prabhdeep Singh: Simply put, they're interested in meeting the best new, disruptive companies in their industries and the possibility of building longer term relationships with those companies. Here the rigor in qualifying the GLG Share members helps, because we want the conversation to be valuable on both sides.
In some cases, that relationship grows into something more than conversation – like joining an advisory board, investing, partnering, or even joining the team. In that way, we see the value from both sides. In most cases our teaching members are happy to offer their advice at no cost. Sometimes — like when this kind of consulting is what the expert does for a living — they're being compensated. It varies case-to-case.
There's this myth that once you raise capital as a startup, people know you and want to get involved. It's just not true. It's definitely true that industry leaders, established professionals, want to be a part of new, innovative companies. But they don't usually know who those companies are, or how to find them and what their point of entry can be. We already know all these amazing professionals, and we also have these great startup members, and we know what help they need. We kind of bring it all together.
David Teten: As you know, almost every VC fund operates as effectively a mini expert network.  In fact, some VCs have developed technologies to give portfolio executives searchable access to their Linkedin and CRM, similar on a small scale to what GLG offers.  How do you typically work with VC funds?
Prabhdeep Singh: GLG Share works in concert with the startup's investors and VCs however we can. It's an organic part of the system, and looks different in each case. I'm a former VC and ran a startup accelerator; GLG is venture-backed; and we serve many VCs as customers, so we have a good understanding of where we can add value. Again, our value can really be differentiated in its scale and depth. When you are a founder tackling a big problem, you have a million things going on at once, and you need all the resources you can get. There's really nothing comparable to GLG Share in terms of delivering those resources to startup founders.
David Teten: Thanks for your time and insights!
(Disclosure: For research purposes, I am one of the 400,000+ people registered as a member of GLG's pool of industry experts.  I've never engaged in a consultation on their behalf, received any compensation of any kind from them, or had any business relationship with them.)
Previously posted at Forbes.