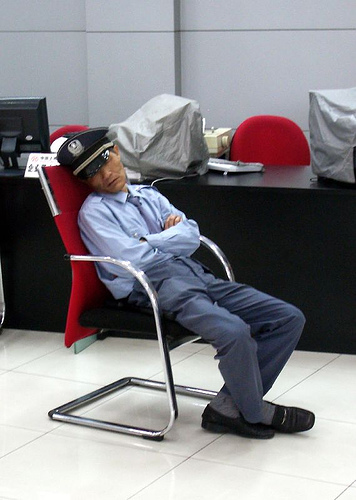 Over the last year, I periodically would hear from clients and friends at some of the large investment banks that they could not view Teten.com. Given the amount of "adult" content on this site is zero, I was surprised and annoyed by this. The site is not a very good marketing tool if potential clients can't see it.
After further investigation, I found out that some corporate firewalls were blocking the site, presumably because they had misclassified Teten.com as a site that employees were using to search for new jobs.
Getting our site whitelisted took much more time than I would have liked, and we're not done yet. My colleague Taimur Hassan prepared the chart below, a list of some of the major web security and corporate firewall providers, and links to check your website's status.
For your recycling, here is a sample email we used to request a change in our classification:
Hello,

I write on behalf of https://www.teten.com/ because I believe it is misclassified in your database. As a result of its classification, it is inaccessible to many users behind a corporate firewall, who are potential clients for us.

The site is currently categorized under "Job Search & Career Development," but it is actually a boutique investment bank. Please let me know if any other information is necessary to make the appropriate change in classification. Thank you for your time.
And here is a sample response we received from Websense:
Thank you for writing to Websense.

The site you submitted has been reviewed. It is appropriately classified and filtered accordingly:

https://www.teten.com/ – Financial Data and Services

This has been verified using the latest database publication which will be available for download shortly.

Please note that it is your customer's organization's local administrator who determines what categories are to be restricted. If your customers would like to access this site, we recommend that they contact this person and request that either the category or specific URL be custom-permitted.

To ensure proper filtering of this site and others, please make sure that your customers' Websense product is configured to download database updates regularly.

If you continue to have problems with this site being incorrectly filtered, please let us know.

Thank you for your inquiry,

The Websense Database Services Staff